Our Vision
To be the co-pilot for sustainable financial growth
Our Mission
To seek out and sustainably accelerate the growth of businesses with unique advantages
To seek out, profile, and guide investors towards the most sustainable investment portfolio
Our Values
Innovation with Integrity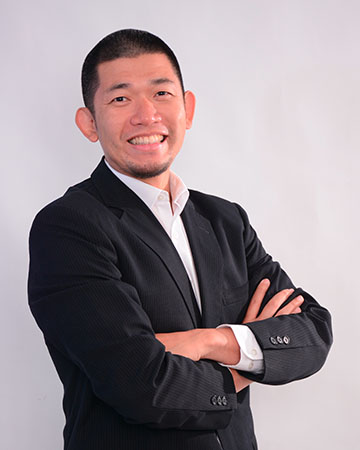 Director, Chartered Financial Analyst Society of the Philippines
BS Applied Science, Engineering Physics, University of British Columbia
Executive Program for Growing Companies, Stanford Graduate School of Business
Although Mark began his career as a Product Marketing Engineer at PMC-Sierra, he discovered his passion for finance when he started working in the booming tech industry of Silicon Valley, where he co-founded Universal Net Communications. Mark brought his expertise to SEAOIL Philippines, Inc., where he led the company to become one of the Top 50 Corporations in the country. Due to his passion for mentoring and life-long learning, Mark now regularly holds several finance seminars and workshops for students and young professionals.
Mark L. Yu, CFA
President, Novel Capital, Inc.
President for Retail & CFO, SEAOIL Philippines, Inc.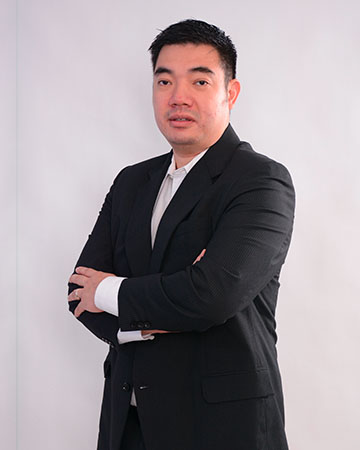 Certified Investment Company Representative
Certified Investment Solicitor
Securities Exchange Commision
BS Commerce, Major in Business Management
De La Salle University- Manila
Being a man who loves to travel, Lawrence has had management and sales experience in renowned local and international banks such as Citibank, International Exchange Bank (iBank), Urban Bank, and Credit Suisse-Singapore. His excellent track record is reflected in two decades of industry experience wherein he handled the biggest bank branches with fund levels of over Php 2.4 Billion worth of deposits. This led to him being awarded by Credit Suisse for breaking the record of the most number of discretionary mandates booked for North Asia in 2009. Lawrence is the man responsible for opening up new investment opportunities by partnering with different financial institutions as well as expanding Novel's investor base.
Lawrence Kristoffer L. Yu
President, Novel Securities, Inc.
Treasurer & Managing Director, Novel Capital, Inc.
Executive Vice President, Seaoil Philippines Inc.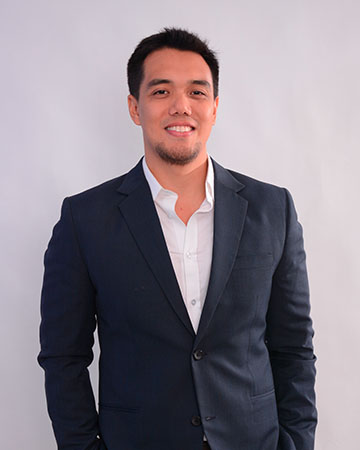 Specialization Training: Product Innovation & Strategy, Valuation, Financial Markets, Risk Analysis and Deal Structuring at HSBC UK & ANZ Singapore
Bachelor of Science Majoring in Management Engineering
Minor Degree in Financial Management
Ateneo de Manila University
Following a brief stint in Equity Research, he spent his earlier career in Corporate Banking, covering over 100 Large Corporates and Middle Market companies in TMT (Technology, Media & Telecom), Oil & Gas, Real Estate, Manufacturing, and Trading. When he joined the Seaoil Group of Companies, his first role was Corporate Finance and Strategy where he raised close to $100M in credit lines and long-term notes. He then transitioned to Novel Capital, where he led the financing team to grow the portfolio from 10 to 50 companies while spearheading the foray into advisory and private equity. He now works closely with early-stage technology companies as an angel investor and mentor, having always been a startup enthusiast and having received awards in business plan competitions as an undergraduate.
Miguel Encarnacion
Director for Financing and Investments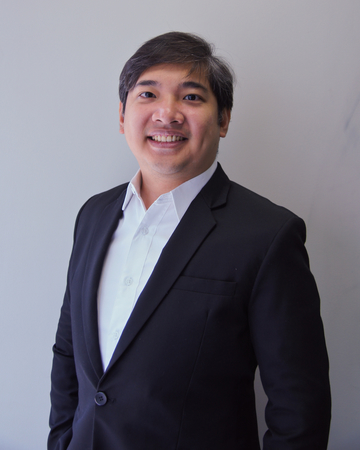 Bachelor of Science majoring in Management Engineering, and minor in Finance
Jor-el is a finance professional with 13 years of experience in the industry, with foundations deriving from participating in a multi-billion peso banking business. Prior to joining Novel Capital as head of Strategy and Business Development, Jor-el was Associate Director and Head of Business Management and Operations for HSBC Philippines Corporate Banking, covering top Philippine conglomerates, multinationals, and financial institutions; as well as middle-market corporates. His experience also includes relationship management, credit and risk analysis, financial modeling, anti-money laundering, advisory, and investment banking.
Jor-el Conrad Soyangco
Director, Strategy and Business Development
Partner, Unifier Ventures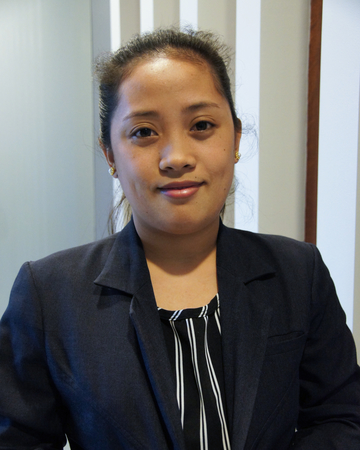 Bachelor of Science in Business Administration Major in Banking & Finance, University of Rizal System
With more than 7 years of experience in the data and finance industries, Monica has had extensive experience in various roles such as data analyst at Globe Telecom, Inc. and treasury at Galeo Equipment Corporation. Currently, she is in charge of Novel's treasury transactions and daily banking activity of the company.
Monica Mansinsin
Treasury Officer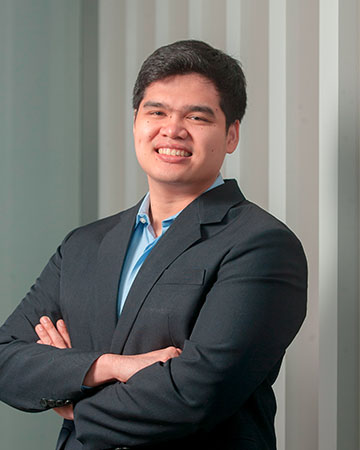 CFA Charterholder
Chartered Financial Analyst Society
Bachelor of Science Majoring in Management Engineering
Ateneo de Manila University
Associated Person
Securities Exchange Commission
After graduating from college, Eric joined SEAOIL's Management Trainee Program. Due to his ability to adapt to multiple situations, he was chosen to be one of the individuals who would pave the way for the rise of Novel Capital. Eric has been in the company during its early stages and is one of the most versatile people in the company. Not only is he the senior investment analyst of the Novel group and its high-net-worth investors, but he also serves as the lead for treasury operations.
Enrique Daniel C. Santos, CFA
Senior Investment Analyst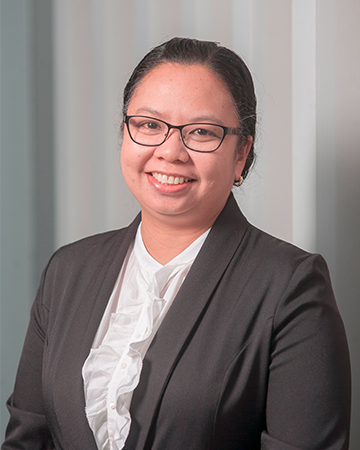 Bachelor of Science Majoring in Psychology
Colegio de San Juan de Letran
With almost 12 years in the sales industry, Shirley has had sales experience in various roles such as sales coordinator in Cenit Lighting Philippines and portfolio assistant at AB Capital and Investment Corporation. She is currently in charge of communicating with our clients and the execution of investment strategies best suited for their needs.
Shirley P. Alvarez
Sales Associate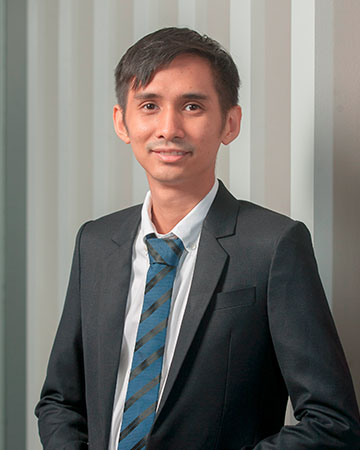 Bachelor of Science Majoring in Psychology
Colegio de San Juan de Letran
CFA Charterholder
Chartered Financial Analyst Association
Associated Person
Securities Exchange Commission
Bachelor of Science Majoring in Chemistry
Bachelor of Science Majoring in Materials Science Engineering
Ateneo de Manila University
Although Josh majored in Chemistry and Engineering in the Ateneo de Manila University, he stood out from the SEAOIL Management Trainee Program for being top of his batch. This led him to be chosen by the President of Seaoil to be one of his leads in his new company, Novel Capital. His immense analytical capabilities have led him to manage portfolios for Novel Capital's high net-worth clients as well as creating financial models for client partners.
Joshua Cornelius Cruz, CFA
Senior Investment Analyst
OUR HISTORY
Our Milestones
2019

Assets Under Management hit PHP 3.5Billion, with PHP 2.3Billion in managed portfolios

2018

Assets Under Management hit PHP 3Billion, with PHP 2Billion in managed portfolios

2016

Assets Under Management hit PHP 1.5Billion, with PHP 105Million in managed portfolios

2016

Creation of Novel Securities Incorporated, a mutual fund distributor and broker dealer registered with the Securities and Exchange Commission (SEC).

2015

Assets Under Management hit PHP 1.0 Billion, with PHP 96Million in managed portfolios

2014

Novel Capital expands its product range to include managed portfolios, which allow clients to place NCI responsible for carrying out investment activities on their behalf.

2013

Assets Under Management hit PHP 500 Million

2012

Creation of Novel Finance Company Incorporated, a wholly-owned subsidiary of Novel Capital, Inc. which manages direct investments.

2011

Assets Under Management hit PHP 200 Million

2008

Creation of Novel Capital Incorporated, a boutique finance and private equity group
DO YOU HAVE CONCERNS?
Contact Us!
8th Floor One World Place 32nd St. BGC Taguig
(632) 887-1010